Even though you have aced your IELTS exam, you'll still have to go through an interview to prove you are worthy to be crowned a loan of lot of money that you'll have to work to be pay it off. OH, I just meant to prove that you are worthy to study abroad.
To be able to nail your Australian Student Visa Interview, you'll have to have the following skills :
You need to be confident (duh!)
Your English should be fluent
Your body language should be normal
You need to be punctual/presentable
So, here's a list of Dos and don'ts that I've created that you should do :
Dos
Smile and just be you
I know this sounds cheesy but the whole point of the interview is to see how comfortable you are answering the questions. It's not a reality show audition and they are not trying to evoke emotions.
They are just trying to see if you can talk. That's all.
So take a deep breath, smile and answer everything that they ask.
Prepare
Like everything in life, it's a test that you need to pass. (Well that was philosophical) So you have to prepare for it with all the might you have.
What can you do to prepare for your test, you ask. Go through this article. Here's a list of student visa interview questions that I've collected for your ease. (Subtle Plug)
If your English is fluent and you can answer pretty much anything, preparation is not that needed. You can just chill.
Dress for the occasion
This is something that my mom always tells me. Dress properly, you're letting the family down.
So , you too. Dress properly. Don't let my family down.
Jokes aside, it's an interview. Think of it as a job interview. The first impression actually matters.
How you dress apparently shows them how prepared you are and how much this means to you. I don't know why but I have this feeling that this advice is directed to only the boys that are reading because girls dress properly even if it's not an occasion.
Stay calm
Take a chill pill bro. No, I'm not talking about Xanax. Take a metaphorical chill pill.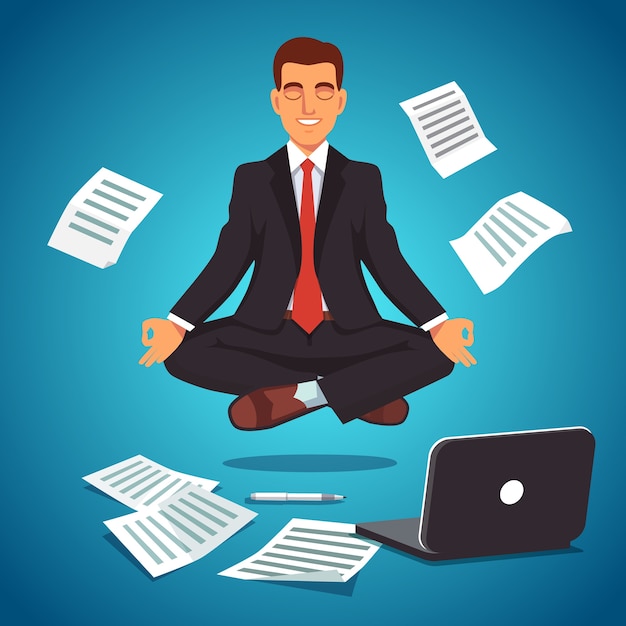 The calmer you are, the better chances of the interviewer having good impressions of you. So, stay as calm as you can be. The interviewer's just another human being who has a life and he doesn't eat students for dinner.
Stay as calm as you can stay.
Body language
I think this is pretty dumb but it is what it is. The interviewer will check for your body language too as if it's some sort of public speaking test.
My advice is just stay calm, sit upright and don't fold your hands. Folding your hands is considered to be a rude gesture which you should keep in mind.
Arrange the documents
The interviewer may or may not ask you to show your documents to him. So, keep that in mind and whatever documents you take make sure that they're organized and can be found as fast as possible.
Don'ts
I could write anything on the don'ts section and it would actually be true.
Things like don't roast the interviewer, don't start talking about your ex, crying and telling that she was such a B word(By B word I mean beautiful) , don't ask the interviewer for money, coffee ,food, or if she's single.
You get my point. But for the sake of this article and the article length(lol) I'll obviously have to write the don'ts.
So, here are the don'ts :
Don't lie
As I have talked about this previously on another article, lying is the last thing that you want to do in the interview. If they figure out that you are lying even remotely, then you are screwed. No visa for you only a spoonful of disappointment.
Don't take false documents with you
To add to the first point, don't take false documents with you. Documents can be verified by just a push of a button. I mean, they can actually call the numbers on your document and verify it.
And forging official documents is a crime, so you might as well take the number of a lawyer with you.
I can't stress this enough, be honest. It's an interview not a speech before an election.
Don't submit documents unless you are asked to do so
The interviewer has the control over your abroad study dream so respect him. Don't shove documents into his…. face without consent. You should not shove it in his face with his consent too.
Unless you are actually asked by the interviewer, don't submit any document that you have.
Don't be late for the interview
It's not a school program or a friend's meetup. This is a darn interview. So, treat it like one and be on time.
Don't take torn or non presentable documents
It's another obvious one like the rest of the don'ts. Don't take torn documents with you. Make sure they're properly kept.
See, the whole point of this interview is to judge you. And there are only a few points to judge you like present-ability, confidence, punctuality, etc. So make sure the documents are presentable.
Don't lose your mind
I'm seriously saying this. A lot of students that I have counseled have good grades and are really good but they can't face the interviewer.
Facing the interviewer is half the test. If you can face him/her without stammering or constantly fidgeting that's the only thing he needs to know about you.
Don't place your hands inside you pocket
It's obvious.
Don't read too many articles about the preparation
The only preparation you need is to be able to face the interviewer without fear and talk to him like you would normally talk to a viva teacher.
I've read a lot of articles (for research purposes) and they give you weird ways of practicing. There's this article I've read where the author of the article has linked a hypnosis video to build confidence. The desperation for content is real in this one.
Just be you and smile.
So, to conclude this, I hope this helps you and you have a good interview. Good luck!